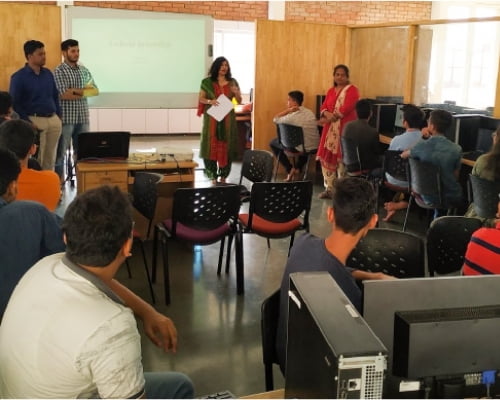 Benefits to the Industry
Availability of ready to contribute candidates for employment.
Year round source of highly motivated pre-professionals.
Students bring new perspectives to problem solving.
Visibility of the organization is increased on campus.
Quality candidate's availability for temporary or seasonal positions and projects.
Freedom for industrial staff to pursue more creative projects.
Availability of flexible, cost-effective work force not requiring a long-term employer commitment.
Proven, cost-effective way to recruit and evaluate potential employees.
Enhancement of employer's image in the community by contributing to the educational enterprise.