Extra-Curricular Activities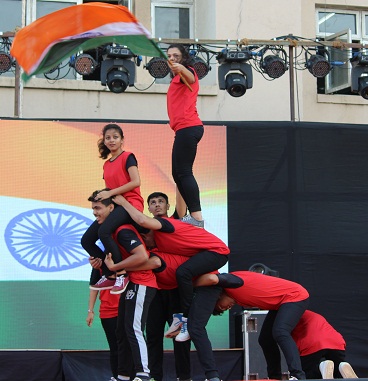 Students are encouraged to participate in various extracurricular activities conducted by the Institutes. They are motivated and guided to become the members/volunteers of the various events.
Student's activities
Extracurricular activities are conducted by various common interest groups under various cells and these activities help students grow not only professionally, academically but also personally.
Activities at KJSIT
Annual College Magazine -

'Aura'

Aura encourages creative events which are instrumental in promoting the literary and creative aspects of the student's personality. Know more

Celebration of National Festivals

Celebration of National Festivals (15th August, 26th January) / Engineer's day / Teacher's Day/ National Science Day / Youth day / International Yoga Day

Sports Festival

Provide opportunities to exemplify sportsmanship while teaching participants that negative actions may result in consequences.

Annual Cultural

Annual Cultural and Sports Festival (SURGE and SCORE)

KJSIT Helping Hand

KJSIT Helping Hand (Financial help to students by faculty) / Donation Camps (in the form of unused; unexpired medicines to NGOs like 'Manav Jyoti' and stationery and books to 'Aarambh')

Campus Ganpati Festival

In our campus we celebrate the festival of Ganesh Utsav with enormous enthusiasm and devotion.
One day Drive

One day Drive (To create awareness about the Engineering Profession to Junior College Students)

NICE, PATW

NICE, PATW (Presentation Competitions held to improve the Soft Skills)

Annual Job Fair

Annual Job Fair
Continue Exploring Somaiya